Welcome to
Nippers Nursery

We Play and Learn
Who said education is boring?


Amazing Garden

Creative Lessons

Active Learning

Happy Environment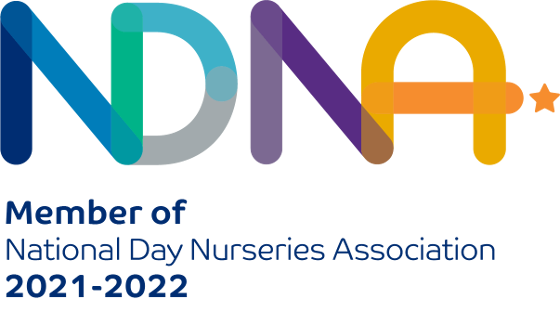 Proud members of NDNA
NDNA are a charity that believes in quality and sustainability, so we put our members' businesses at the very heart of ours. We enhance, support, nurture, cherish and challenge. Our innovative thinking gives our members the edge, an advantage that makes your nursery the best it can be.
Nippers Nursery in South Queensferry has been open since 1992 and our Kirkliston branch has been open since 2016 providing professional flexible childcare in the local area.  We care for children from 3 months to 5 years and pride ourselves in delivering excellence to our children and families.
Marie Munday, owns the nursery and runs the daily operation along with her sister Janice Robertson who is the Area Manager. We also have a fantastic management team who are committed to ensuring that high quality childcare is provided.
Our experienced and knowledgeable staff deliver excellent experiences to the children covering all areas of the curriculum in a child-centred manner. We work closely with Care Inspectorate and Edinburgh Council to ensure we are working within the National Care Standards and meeting the requirements. (Care Inspectorate Kirkliston-CS20153369, Dalmeny-CS2003012042) Our management team have been working in childcare for a number of years and has a wealth of experience and qualifications in this sector.
Vision and Values
Our vision at Nippers Nursery is we believe every child, family and member of staff matters. We strive to work in partnership, to enable everyone to achieve their true potential and to ensure a high-quality inclusive service is provided.
Our values underpin all that we do at Nippers Nursery, they inform our vision, strategic development, policy, provision and practice.
Our Values are:
N

urturing


I

nclusive


P

lay


P

artnership


E

xcellence


R

ights


S

afety
Curriculum
Nippers follows the national Curriculum for Excellence, Pre-Birth to Three, Building the Ambition and UNCRC guidance and is embedded into our practice.
Each child who attends Nippers is provided with a care plan which focuses on their individual health and well-being needs.
This care plan is a direct result of the Scottish Government GIRFEC (getting it right for every child) strategy which enables health, education, and care professionals to work in partnership to ensure that the children's individual needs are met and the best outcome for the child is provided.
Parent App
Nippers has a parent app called Blossom which allows us to communicate directly with parents about your child's daily diary and activities for the day.
Meals
We benchmark our snack against national guidelines, this guarantees that we provide all the key nutrients needed to support learning, concentration, play and sleep.
Nippers Nursery will provide the following:
Breakfast
A selection of cereals, porridge, and toast.
Snack
A selection of fresh fruit and a glass of milk.
Lunch
A nutritionally balanced hot lunch is provided daily from Little Lunches suitable for all age groups of children. The menu is rotated weekly based on a 3-week menu plan. The menu is seasonal so changes throughout the year. The menu can be adapted to suit ALL allergy and dietary requirements.
Afternoon Snack
The children contribute to daily snack planning examples include, pitta pizza breads, banana loaf, beans on toast and vegetable sticks and dip. Alternatives are provided for ALL dietary and allergy requirements for all of the above.
Please contact Nippers Nursery at [email protected] for further information.
Fees
Fees are current to April 2023 and are based on 50 weeks of the year due to Christmas and new year closures.
The last pickup is 5.30 PM.
A £100 booking fee is required to secure a nursery space.
There is a 5% discount for two or more children attending the nursery if they attend more than 3 days
Extra sessions may be available on request if room numbers allow.
Fees include meals, snacks, resources and access to our interactive parent app 'Blossom'.
Fees are due in advance, Unfortunately, there can be no refunds for sickness or holidays.
Branches
We care for children from 5 months old until they start school. Our waiting list varies depending on age and which sessions you require. Please contact us on Kirkliston: 0131 3333348 Dalmeny 0131 3191778
We operate a minimum session policy of 20 hours. This can be two full days, four half days, or any combination.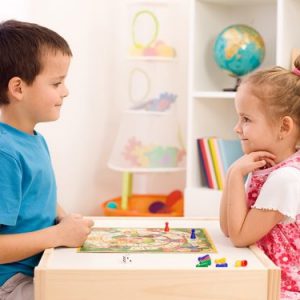 Kirkliston
We care for children from 5 months old until they start school. We have recently expanded into the area of Kirkliston.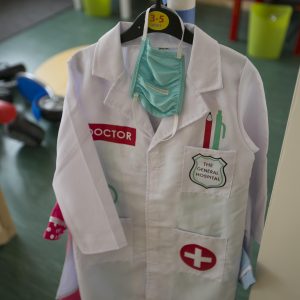 Dalmeny
The children are encouraged to realise the difference between right and wrong, they are praised for good behaviour.
Want to enroll your child?
Call now on 0131 319 1778 or send us as email